Selecting the Best Dog Beds and Furniture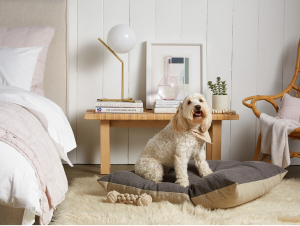 Though most dogs are humble pets that do not require much comfort and are totally fine sleeping on the floor, as a loving pet parent, you might still want to provide your fur baby with some additional care. Dog furniture is the best way to provide your pet with a comfortable personal place. Of course, different types of furniture suit different dogs depending on their size, breed, and other peculiarities. To choose proper furniture for your dog, you should evaluate your dog's needs as well as the peculiarities of the place you live in.
You must remember that all the dogs are different and that you have to think ahead when buying anything for your pet. For instance, some dogs might try to bite their new furniture, which is why it has to be bite resistant and sturdy. Other than that, you need to consider the size of your dog and the peculiarities of your place. Is it cold there? Is it hot? These are important things to keep in mind when making your choice.
Best Dog Bed for Large Dog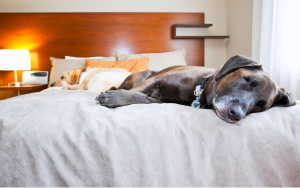 When choosing the best bed for large canines, you need to stick to sturdier and more resilient options. Bigger dogs are not only heavier, but they can also bite much harder. Of course, it means that you need to choose big and sturdy beds like the Big Barker Orthopedic Bed. Beds come in different sizes, so you can customize most of them to suit your big boy or girl. When it comes to the materials, you should stick to sturdier beds that are hard to bite through.
Dog Crates
Sofa
Outdoor Beds and Furniture
Dog Kennels
Couches
Regardless of your dog's size, you should stick to the chew resistant beds that are completely resistant to bites. Dogs love chewing on the furniture, that is for sure, and for that reason, you should choose bite and chew resistant beds. Such options as the Casper Dog Bed might just be what your dog needs. Such beds are comfortable and sturdy enough to withstand the most ferocious bites. Additionally, such beds are often made of orthopedic material that provides your dog with extra comfort and gives full support to its body.