Your Best Dog Leashes Buying Guide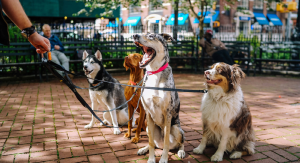 Finding the right leash can turn into torture if you have no idea where to start. With our guidance, you'll narrow down the selection and make an educated decision in no time. Let's go over a few common concerns.
These are not mutually exclusive. In fact, most slip leads are made of rope, though there are plenty of leather and nylon models. The only difference between the two is the method of attaching the leash to your dog. Regular rope leashes have a carabiner or a clip on the end that attaches to the D-ring on the collar. Slip leads have an O-ring or a D-ring that turns the end into an adjustable loop. Therefore, a slip lead does not connect to a collar and can be used without one.
Slip leads are more suited for training, while regular rope leashes are perfect for relaxing walks or jogging. To make most of the best dog leash for pulling:
Use a quality slip lead of 4 to 6 feet long.
Situate the loop high on the dog's neck right behind the ears.
Continue to use the slip lead until you train the dog out of the pulling habit.
Are There Any Cute Dog Leashes?
There are plenty of cool dog leashes on offer, though we recommend you always prioritize function over fashion. The lead should be safe and comfortable first, and nice-looking second. You can experiment with colors and patterns, go for a hands-free leash, or use a coupler to walk two or more dogs at the same time. Retractable leashes are also super cool, as they allow your pup to roam free, though you should watch for obstacles to prevent tangles and tears.
The cutest of them all are the teeny-tiny puppy leashes you buy for the new addition to your family. When you do, remember that the best leash for puppies is most likely to fit these parameters:
It's made of polyester, nylon, or latex, as synthetic materials are lighter and easier to clean.
It has a smaller clip to fit the collar D-ring, as your puppy is not strong enough to tear away.
It is brightly colored to catch the pup's attention and be visible from a large distance in case you lose your grip of the handle.