Nothing but the Best Dog Crate for Your Pup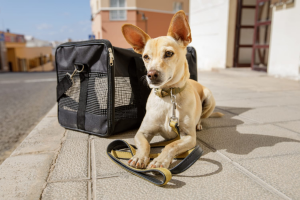 After your pooch is set with essentials, you're bound to consider buying a crate. It's a way to give your dog a sense of security at home and away from it. Quality crates come in many forms and sizes, and we're here to help you find the best design for your pup's needs.
Why do you need a crate? Are you going to use it at home or on the road? How energetic is your pooch? These are just a few questions you need to answer before looking for a crate. You want it to be large enough to be comfortable, but small enough to be manageable. It should be strong to hold your pup inside safely while not being too heavy to move. And if you have two dogs of different sizes, getting an adjustable dog crate is best.
When it comes to materials, plastic and canvas crates are less durable and strong, so they are better suited for small and medium breeds. Heavy-duty metal crates are mostly designed for large and giant breeds, though some can fit two medium-sized dogs as well. While metal crates may seem unmanageable, they become less so when used with casters. As long as you don't have to brave the stairs, you should be fine.
If you decide to go with a soft-shell lightweight dog crate, keep an eye out for
Breathable synthetic materials that are easy to clean and quick to dry
Reinforced waterproof bottom with a removable pan or sheet
Plenty of strong mesh windows for comfortable air circulation
What Makes for Safe Dog Crates?
Dog safety means no chance of breaking free or getting hurt. Your safety means comfortable weight and handles, as well as manageable dimensions. The best way to find a safe crate is by reading customer feedback. And when browsing dog crate reviews, you should pay attention to
Ease of setup. Some collapsible crates can take too long to put together, and you don't want that.
Accessories included. Dividers, pans, and casters can make the crate much more versatile.
Breed variety. You can choose the crate based on its height, but it pays to read the reviews by owners of the same breed.